A lot of us view conservation as an abstract idea. But in the HVAC space, buying an energy efficient dehumidifier could save you hundreds of dollars in utility bills. It lowers your carbon footprint, and is good for your health as well. Devices that use minimal electricity have extended lifespans, because there's less wear and tear, so you can go longer periods before replacement.
But just because it says 'energy efficient' on the box doesn't mean it is. To be sure your dehumidifier works as advertised, you need intense research. Fortunately, we've done the tough part for you, generating a list of genuinely green gadgets. It's not absolute, but it's a good place to start, so let's look through our selections together.
Why is it Better to Invest in an Energy Efficient Dehumidifier?
Dehumidifiers work by correcting excess moisture in your home or office. Without one, your space can get mouldy and damp. You painted surfaces could blister and peel, pipes could leak from condensation, wood could warp, electronics could fry, and allergies could get more aggravated. Too much humidity has also been associated with asthma. So you definitely need a humidifier, but what's so special about energy efficient models? What's their actual benefit?
Noise Control
In bikes, cars, and other automotives, power announces itself. Higher horsepower means louder engines. Dehumidifiers and other HVAC devices are similar.
The more power it takes to run your device, the more noise it will emit. There are other factors, like the technique used to lower moisture (e.g. suction, heat, vibration). Energy-efficient devices are generally quieter and safer.
Improved Hygiene
If your space is consistently humid, you'll be uncomfortable. You'll be nagged by that persistent damp smell, your skin may feel clammy, your hair will be a limp bedraggled mess, and you'll have to spend a lot on professional upholsterers and carpet cleaners.
A good dehumidifier lowers routine household cleaning costs. It can also minimize pricey refurbishments to repair your foundations, walls, floors, door frames, and other areas with moisture damage.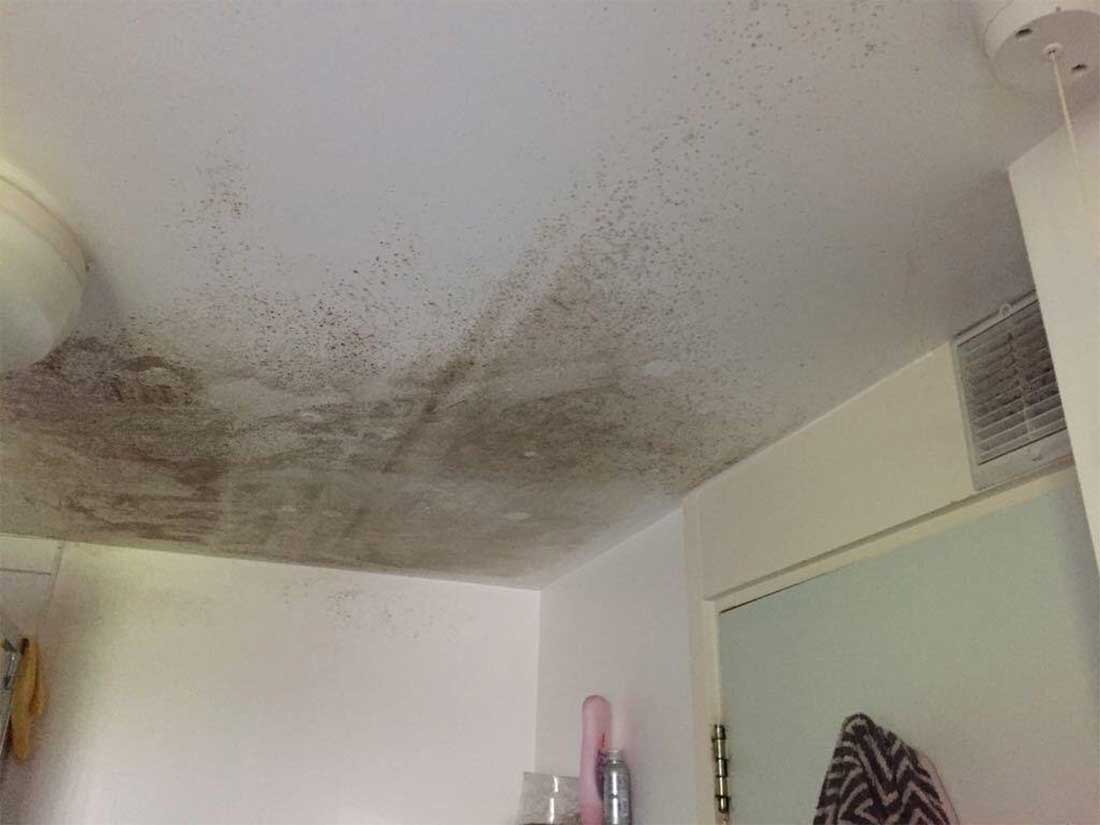 Health Concerns
Our respiratory passages are sensitive to humidity. When the air is too dry, our nasal lining and throat cells can become irritated, causing dry coughs and nosebleeds.
At the other extreme, excessively moist air can encourage bacteria, mould spores, and germs to thrive, causing infections and triggering asthma. A dehumidifier (especially one paired with an air purifier) can lower your medical bills. It makes your air fresher and your residents happier.
Environmental Compliance
Some of us are really concerned with greenhouse gases and climate change. Certain countries are politically behind it, signing the Paris Climate Accord and actively switching to renewable energy.
While the US has pulled out of the deal, you may still want to do your individual part to conserve our surroundings. Using an Energy Star rated dehumidifier means you're consuming between 10% and 20% less power than your friends and neighbours.
Characteristics of Our Favorite Models
Many experts say relative indoor humidity should be 40% to 60%. In the summer, your readings should approach the upper limit, while lower figures are preferable over winter. Dehumidifiers are essential for bathrooms, basements, crawl spaces, and other damp areas. And picking your favourite should be driven by practical criteria. Let's explore some of those factors.
Temperature Settings
When it's warm, the air can hold extra moisture, so relative humidity may be higher. At the other end of the spectrum, lower temperatures contain less liquid. It's why the air feels drier during the winter. That said, there are parts of your home that are colder, like basements and unused stores. If temperatures in these spaces go below freezing, your dehumidifier may frost over and stop working. Look for a gadget with temperature sensors and auto-defrosters.
Humidity Gauges
Hygrometers, sometimes called humidistats, are devices that measure the relative humidity in your space. Some have an extra feature that allows them to influence your dehumidifier. Instead of just giving you an accurate reading, it will take corrective measures. These humidistats can turn on the dehumidifier when the rooms gets too moist, and turn it off once it achieves optimal humidity. It saves you the hassle of manually programing your device.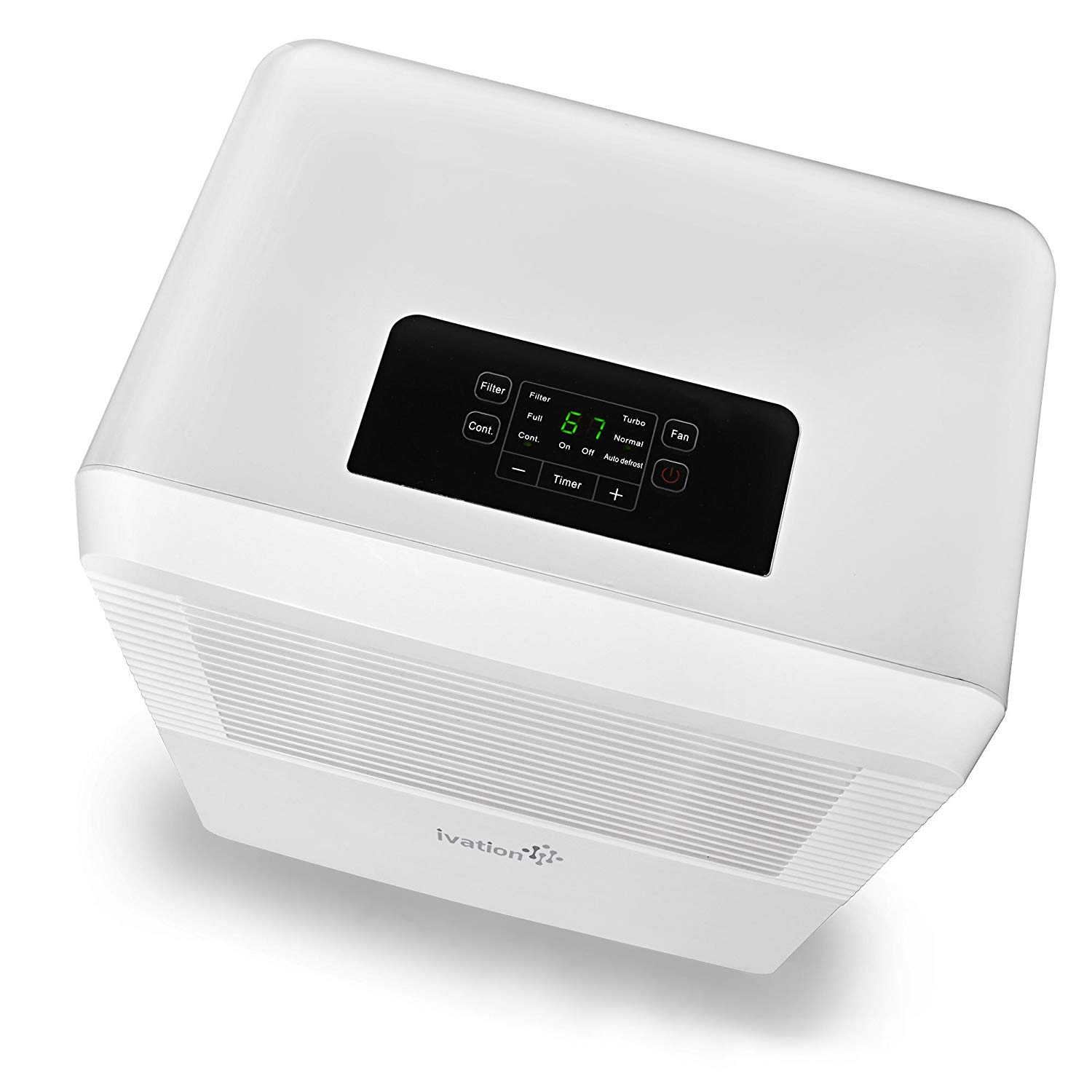 Ivation 70 Pint Dehumidifier includes programmable humidistat.
Filter Maintenance
Dehumidifiers work by sucking moist air into themselves and drying it out before releasing it back into the room. This air has other components besides water.
Some of these 'ingredients' are harmful, so get a humidifier that has several filtration membranes. They'll partially cleanse the air before returning it into circulation. If your filter can be washed, it reduces the cost of repair and replacement, so check that your filter can be cleaned without too much drama.
Tank Capacity
In humidifiers, the water tank decides how long the device can run before a refill. With humidifiers, all the collected moisture goes into a sump that can be emptied later. The bigger the tank, the longer it runs. But you have to balance capacity against weight, price, and other factors.
For example, side drainage can be handy. It lets you link a pipe to your tank, guiding water towards a sink, cistern, or potted plant. That way, you don't have to empty it manually.
Quick Take: Most Energy Efficient Dehumidifiers
These are our recommendations for the most energy efficient dehumidifiers:
Review of the Most Energy Efficient Dehumidifiers
There are other elements that come into play when you're picking humidifiers. The size of your room, for instance, and the amount of moisture you're dealing with. We've considered all these, and put together a list of our preferences. Each one has its own strengths and flaws, so let's take a deeper look at our top contenders.
PROS
Has high and low fan speeds.
Can work in low temperatures up to 41°F.
Its built-in defroster prevents its internals from icing over.
CONS
It has a hose outlet but doesn't come with its own hose.
Our Review
Programing digital devices can be frustrating. And when the power 'blinks', you face double trouble – your settings are gone and your gadget is potentially damaged.
With Danby's 70 Pint Dehumidifier, this isn't a problem. Anytime it goes off – whether it's an electric surge, a manual switch, or an auto-timed shutdown, it retains its settings. Then, the next time you put it on, it picks up right where it left off. It runs at high or low, and has a 24-hour timer.
The Danby 70 Pint Humidifier is bulky at roughly 40 pounds, and standing 2 feet high. But each corner has a fitted caster, so you can easily roll it from room to room. Some dehumidifiers are designed for hot, humid conditions. They work by lowering air temperatures, condensing gaseous moisture into water. The Danby can work just as well at 41°F as it does in warmer spaces.
In smart mode, it assesses current temperatures and adjusts moisture levels automatically. Consumers sometimes worry about dehumidifier drainage times. The Danby can hold nearly 13 pints in its tank. When the tank is full, the indicator light goes in, alerting you to empty it. This bit is simple, because the drainage tank has convenient front-facing access. The dehumidifier has an air filter, which is removable for easy hygiene.
Bottom Line
This dehumidifier checks off all the essentials. It has a good tank capacity, a drainage outlet, a hygrometer in smart mode, and a timer. It's bulky, but has wheels attached to keep it portable. Avoid putting its back against the wall though, because that's where it 'inhales' so blocking its air inlet will reduce performance levels. Give your dehumidifier 'breathing room' just to be safe.
PROS
Shuts off automatically when the drainage tank is full.
Its air filter is washable for easy maintenance and hygiene.
Has conveniently placed handles (and casters) for enhanced portability.
CONS
It has a hose hook-up but no connecting hose.
Our Review
This device has dehumidification rates of 70 pints a day, and energy star rating. It's easy to program, with LCD display, built-in humidistats, and built-in defrosters. As a compressor dehumidifier, the defrost function ensures the cooling coils don't get coated or clogged with ice. Its plug-and-play system means when you disconnect it for cleaning, you don't have to re-program it. Just plug it back in and it'll resume its previous settings.
The cleaning process itself is simple. The drainage bucket pulls out and has easy-grip handles. They prevent accidents when you're walking around with over a gallon or re-condensed liquid. The dehumidifier is highly portable, with its sturdy casters and well-placed side grips. If you'd like your dehumidifier to drain continuously, use the optional hook-up hose. The plastic outlet parts are included, and all you need is a Philips screwdriver.
To clean your air filter, just yank it out and rinse it under the tap. And you don't have to worry about the drainage bucket leaking or overflowing, because the dehumidifier automatically switches itself off when the bucket is full. Beyond auto-shut-off, the dehumidifier has its own 24-hour timer, 2 fan speeds, and coverage of 4,500 square feet.
Bottom Line
You don't have to worry about leaks and splashes with the Ivation dehumidifier. Its carefully placed handles allow ease of movement with no mess or spills. The slide-out drainage bucket and washable filter make this device low-maintenance and hassle free. The gadget does warm up a little while you're using it though, so be careful about touching its heated surface.
PROS
Has 2 fan speeds – high and low.
Fitted with casters for easy transport.
Covers an area of 2,000 to 2,500 square feet.
CONS
Its range is on the lower side.
Our Review
Dehumidifiers often look large and clunky, but the Haier 30 point differs. With its rounded edges and vertical curves at the front, it has a softer, prettier look than typical dehumidifiers.
It's a smaller device overall, weighing a little under 30lb. This makes its performance disappointing, because it's only 10 pounds lighter than competitors, yet it covers half the room size. Like many dehumidifiers, it literally lights up when full. The indicator light tells you when it's time to drain.
Accompanying the indicator is an audible beep, just in case your eyes aren't on the device at the time. The dehumidifier's display panel has icons rather than words, so it may take a while to figure it out. It would probably help if you read (and retained) the instruction booklet.
The device releases warm air, so it may slightly raise your room temperature. Noise estimates differ, with some users finding it super quiet and others finding it loud, so you'd have to gauge yourself.
The front-loading bucket makes it easy to manoeuvre, but if your home is particularly moist, direct drainage will save you from constantly emptying the bucket. The casters will let you position it close to your direct outlet drain.
The gadget has a 24h timer, but if it runs all day, you may have to pour water out multiple times. Some users say basement use generates three or four draining trips a day. The bucket holds just 7 pints, so get a bigger dehumidifier if you need to.
Bottom Line
The Haier dehumidifier has sweet ratings from Energy Star, UL, Proposition 65, EEL, CUL, and AHAM. That said, its tiny bucket means you may have to make multiple trips to your chosen drainage spot, so you might want to opt for something larger.
PROS
Its casters make it portable.
It has handles at the top and sides.
The bottom slides out to let you access the filter.
CONS
Its operation is loud at over 50 decibels.
Our Review
Frigidaire has a good reputation in the HVAC sector, and this dehumidifier has a distinct look. While most devices have vertical or horizontal slats, this gadget has a perforated grill. These holes on the outer surface are paired with a washable mesh that's effective against bacteria, particulate scent, and other contaminants. The Frigidaire lauds its Space Wise design choices. They include multiple handles and smooth-rolling casters for added mobility.
The Frigidaire works fine in low temperatures, and it has an electronic readout displaying its functions. It's powered by a 6 foot cord that neatly tucks into a bracket when the gadget isn't being used. On its lowest setting, the Frigidaire runs on 530 watts and 4.8 amps. It weighs 37lb and is intended for medium-sized spaces. Many dehumidifiers will auto-shut once the tank is full. The Frigidaire switches off just before filling up, reducing chances of overflow.
The drainage bucket has a splash-guard, which makes it less messy to empty. Before it auto-shuts, the dehumidifier alerts you to its water levels. The tank capacity is on the higher side at 16.3 pints, and its noise output is 51db. The digital display has 2 to 3 fan speeds, depending on the model. These controls are positioned at the top of the dehumidifier, which stands about 25 inches high and 11 x 16 inches at its base. It uses R410a refrigerant.
Bottom Line
This humidifier has distinct looks and a warranty of 5 years, but only on its internals. Dismantling the device would void that warranty, but with its bucket at the front, you don't have to take anything apart. To access the washable filter, just slide out the bottom of the dehumidifier. Also, because there are three different tiers in this warranty, when you need repairs, be sure which warranty applies. Otherwise, you may end up having to pay.
PROS
Drain bucket is easy to pull out.
See-through gauge to check water levels.
Attractive design with wavy perforated frontal mesh.
CONS
Only covers 1,500 square feet.
Our Review
For a device that can draw out 30 pints a day, this dehumidifier doesn't cover a large area. It does, however, make it easier to tell when it's full. A transparent water-level indicator lets you see exactly where the waterline is. Also, at its lowest setting, this dehumidifier emits 44 to 48db, so it's significantly quieter than its competitors. Its highest setting produces 52db.
The Tosot has a filter light that 'pings' after 250 ours, reminding you to rinse the filter with mild soap and warm water. Be sure to dry it completely before loading it back into the humidifier. Tosot's dehumidifier is certified by energy star and approved by UL (Underwriters Laboratories in Northbrook Illinois). Dehumidifiers are used a lot during wetter, colder months, so in case bad weather leads to electrical outages, your dehumidifier is safe.
When the power comes back, your Tosot will resume using its previous settings. The drainage bucket holds 8 pints, so it has to be emptied every 5 hours or so, working at a pace of 1.25 pints per hour. The bucket has swivel handles and anti-spill baffles, but the handle can easily break, so hold the bucket by its bottom instead.
The Tosot humidistat that ranges from 35% to 80%, while its running temperatures are 41°F to 90°F. It has a timer with 2h and 4h settings, and its fan has 3 operating speeds. Like many other brands, Tosot has auto-defrost to avoid freeing its pipes off. Its body is made of sturdy plastic, and this 33-pound gadget has casters to help it get around.
Bottom Line
Silence is golden, so if low-noise is that important to you, this is a good choice. You're sacrificing convenience though, because you'll have to drain the buckets four or five times a day. Each time you do, place one hand at the bottom of the bucket to support it. Otherwise, if you just grab the top, you may break off the handle, making the bucket much harder to move.
Conclusion
Danby's 70 Pint Dehumidifier may look dull and uninspiring, but it has a leg-up over all the other humidifiers on our list. It uses minimal energy and has maximal drainage space. It retains its settings despite unplanned shut-offs, and it can be directly emptied using a standard sized hose. It can run for 24 hours at a time, ensuring your home retains optimal relative humidity.
For all these reasons, the Danby dehumidifier remains our firm favourite.A lot of us view conservation as an abstract idea. But in the HVAC space, buying an energy efficient dehumidifier could save you hundreds of dollars in utility bills. It lowers your carbon footprint, and is good for your health as well. Devices that use minimal electricity have extended lifespans, because there's less wear and tear, so you can go longer periods before replacement.
Article via https://hvactraining101.com/most-energy-efficient-dehumidifiers/